Course Coverage
Equip the young talented nationals to be successful professional bankers and help them develop the skillsets to be the future leaders and work in critical jobs specified by central bank
Who is it for?
Graduates
Trainee or Junior Level Staff
Mid-level management
Senior-level management
These programs are limited to nationals
Develop sound banking knowledge at a foundation level especially a working knowledge of the core functions of the Bank
Develop skills required for a Professional Banker to perform in critical roles specified by central bank
Develop Personal and management skills to perform effectively at the workplace
Understand the changing nature of the industry dynamics in the disruptive era and embrace the change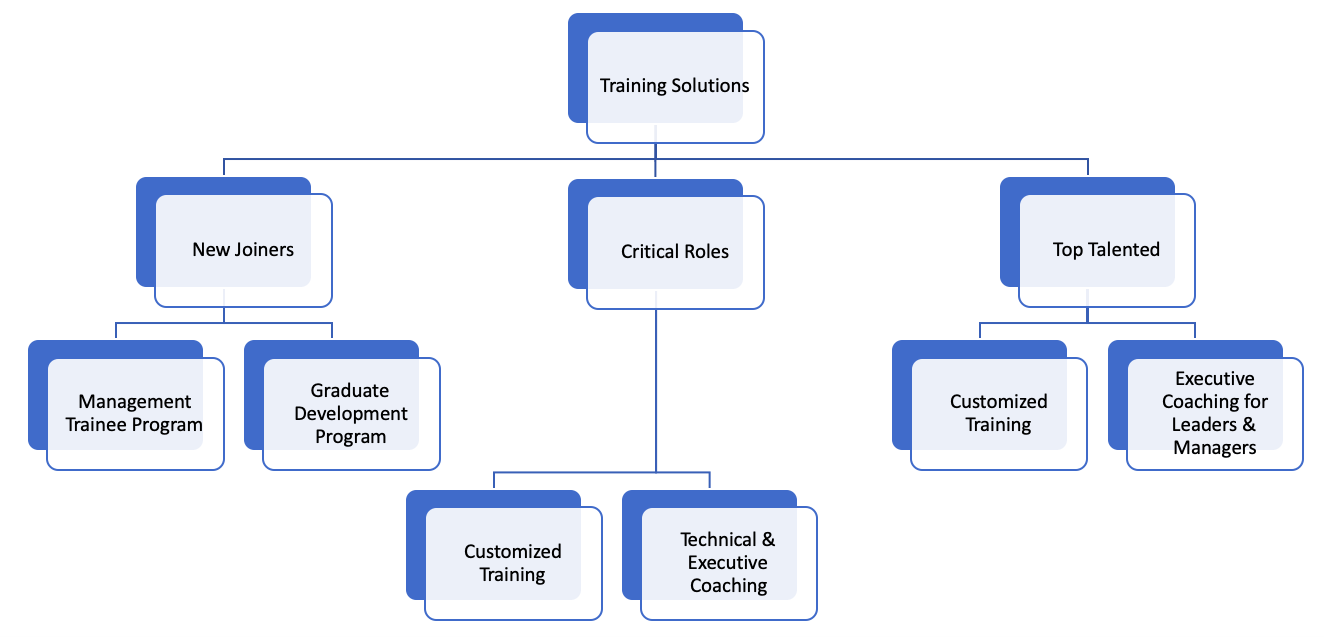 This program is designed as a two week introductory program for candidates to understand the functions and services of a bank
Management Trainee Program
This program is a two week interactive program designed for candidates to understand the roles and functions of their assigned departments
Graduate Development Program
These programs are customized for different finance areas to enable existing staff to either excel in their current roles or be promoted to a higher role.
Customized Training Program
Specialized technical coaching on specific topic areas for candidates to meet objectives for their critical role
These programs are highly customized to help executives meet their professional objectives
Executive Coaching & Mentoring
Through our Assessment Analysis Program, our aim is to effectively allocate newly hired Nationals to the appropriate departments, The technical assessment will lead to a detailed gap analysis of relevant skills and suggestions for a Learning Development Plan. Our 'best practices' have been gathered through years of working with leading global banks and financial institutions and are field proven.